Thank you to our 11th Annual Clinic Classic Sponsors!
McDonalds

Van Horn Insurance

City of Camden

Cantey Foundation Specialists

Graham's Tire Service, Inc

La Fiesta Mexican Restaurant

Pediatric Associates of Kershaw County

Robert H. Lackey Surveying, Inc

Savage, Royall & Sheheen, LLP

Sentinel Health Partners PA
News and Events
Today, the Community Medical Clinic of Kershaw County (CMC) is more than just a free clinic. It is currently leading the charge in improving population health of the Kershaw County community.
What Sets Us Apart?
We treat the whole person, not just a list of symptoms. Our patients come to us with complex medical issues in addition to the need for assistance in many aspects of daily living, including nutrition, literacy, transportation, and housing. Only when these factors are addressed can they pursue the steps toward healthy living.
Take a look.

We spend all funds efficiently and effectively, enabling us to operate the clinic on $500,000 annually. That investment provides $5.7 million-worth of care for Kershaw County residents.
Find out more.

We have more than 200 well-trained and highly-dedicated volunteers contributing 10,000 hours to the clinic each year, allowing us to leverage each dollar entrusted to us.
Read more.
Who Are We?
The Community Medical Clinic is a family practice medical clinic that provides healthcare to the uninsured and underserved residents of Kershaw County.
We are also leading a collaborative effort to make Kershaw County the healthiest community in South Carolina.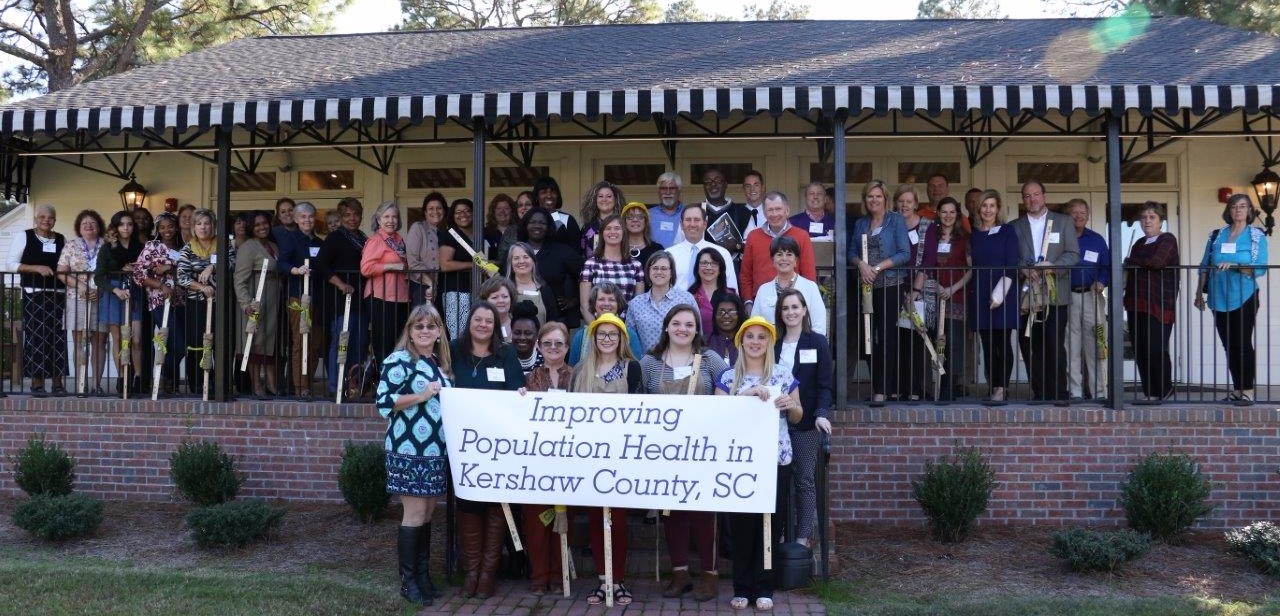 The Health Services District of Kershaw County partnered with the Arnold School of Public Health at the University of South Carolina to update the community health needs assessment.  The team has reviewed data sources, interviewed key informants, conducted focus groups in all towns in Kershaw County, collected community surveys and facilitated discussions with community groups on health priorities and made sense of the data collected.  The updated community health needs assessment can be found here.