Connect with our Community Navigator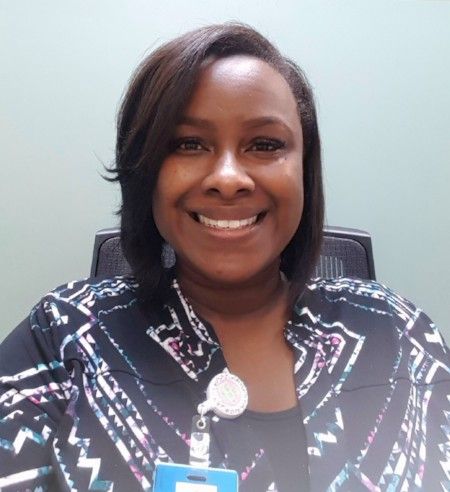 Yolanda Roary has a big heart and the medical know-how to make a difference.
"Being able to assist those in need has always been a passion," she said. "It can be a few minutes of coaching that guides a client into the life goals they have set or completing an application that will result in saving money that provides the revenue needed to purchase medications."
Roary is a community navigator with the Community Medical Clinic of Kershaw County. She's located in the West Wateree Medical Complex in Lugoff.
"Community navigators are a vital piece to changing the lives of those in the community," Roary said. "Our efforts bridge the gap between the client and the resource needed to make them whole."
Her role is just one part of CMC's Community Hub and Pathway model.
This model helps CMC staff identify Kershaw county resident who need help, and provides them with an effective, coordinated connection to medical and social services. It's centered around a collaborative approach of a care coordination team. This team includes a nurse practitioner, community care coordinators, a medical assistant, a community navigator and community health workers.
Roary works closely with her team to make sure all her patients are not only receiving the medical care they need, but are also being provided with other resources, such as Welvista and SNAP (Food Stamps).
As a medical assistant with 14 years of experience, she knows the clinical and administrative sides of the business. She is also active in the community to better serve her clients.
"In my role as a community navigator, I direct the paths of those in the community needing to be connected with resources, medical care, or chronic disease teaching," Roary said. "During the triage process, the outcome of their assessment places them with myself, a community health worker, or our clinical care coordinators depending on their specific need. I assist clients with completing Medicaid and SNAP applications, arrange transportation, attend workshops, and attend community events that will aid in educating the community as well as assist clients with their endeavor to thrive and live a healthier lifestyle."
For example, Roary might work with Kershaw Area Community Resource Exchange (KARE) to secure a blood pressure monitor for a client. KARE is a nonprofit organization that provides resources to help clients through crisis assistance, food distribution, home repairs, and a retail discount thrift store.
If you or a family member needs medical care and don't have a way to pay for it, call Roary and see how she can help. The community navigator line is 803-408-0500.