Healthy People Healthy Carolinas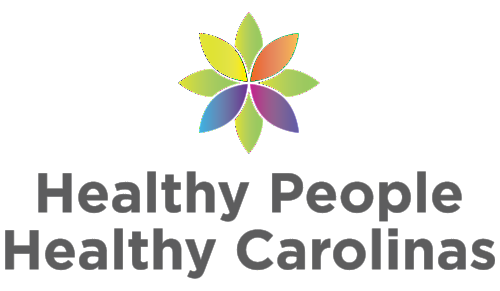 The Community Medical Clinic of Kershaw County has been awarded a three-year grant from The Duke Endowment to help improve population health and health equity in Kershaw County. CMC is now one of 15 organizations across the Carolinas participating in The Duke Endowment's initiative, Healthy People, Healthy Carolinas.  Kershaw County is one of five selected communities in South Carolina.
The new director for this program, Kathryn Johnson, came on board July 17. Johnson, a University of South Carolina graduate, is no stranger to Kershaw County. For the last year, she has worked closely with CMC as an evaluator with the LiveWell Kershaw initiative. Johnson received her Masters of Public Health in Health Services Policy and Management from the Arnold School of Public Health in December 2016 and a Bachelor of Arts in Public Health in May 2015.
Healthy People, Healthy Carolinas will address the chronic health issues related to obesity, such as diabetes and heart disease. LiveWell Kershaw will continue to engage leaders from a wide spectrum of local community organizations in developing ways to engage residents in improving their health. 
"Where we live, where we go to school and work, how we spend our free time—even our ability to access fresh food and safely exercise near our homes—all contribute to our health and well-being," said Johnson, the Director of the Kershaw County Healthy People, Healthy Carolinas initiative. "I am passionate about engaging community members and organizations in a meaningful way, and I'm looking forward to working alongside Kershaw County  residents and partners to address population health and health equity for all members of the county, regardless of income level or health insurance status."
Healthy People, Healthy Carolinas is active in ten N.C. regions. It now expands to five S.C. counties—Greenville, Kershaw, Fairfield, Orangeburg and the Chesterfield/Dillon/Marlboro area—with plans to expand throughout the Carolinas over the coming years. The initiative began in early 2016 in five diverse North Carolina regions—Catawba, Chatham, Granville, Montgomery/Richmond and Wilkes counties. 

Research shows that South Carolina ranks 42nd among all states when it comes to the overall health of its residents, earning poor rankings for its obesity and physical inactivity rates. Healthy People, Healthy Carolinas recognizes that health and well-being are created and sustained not just through individual and clinical efforts, but through the cooperation and support of the extended local community.
Johnson plans to convene local Kershaw County organizations within the next two months and begin addressing how groups can continue to collaborate to positively impact population health in the county. To get involved with this effort, contact Johnson at Kjohnson@cmcofkc.org or (803) 814-6331.