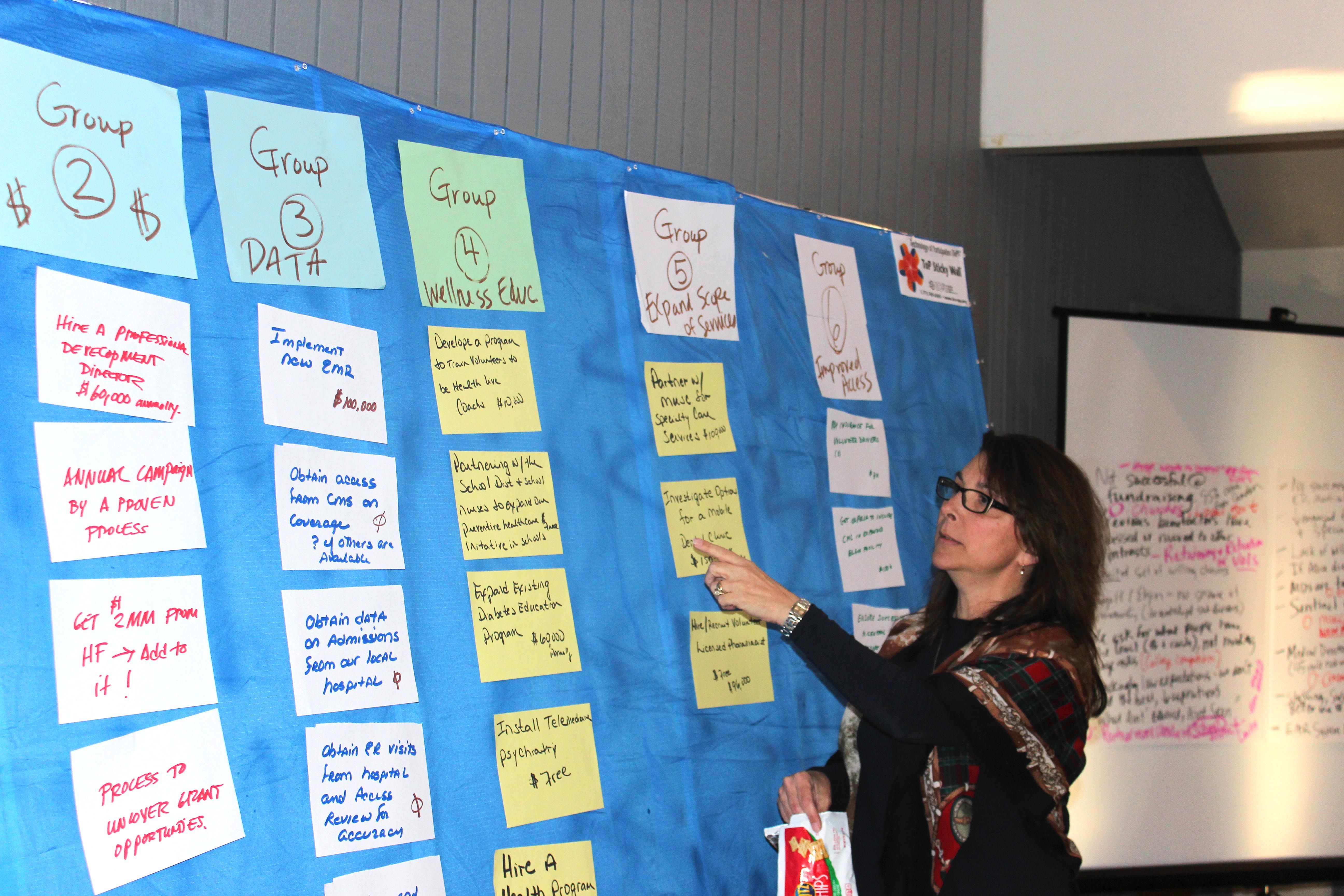 Strategic Plan
Lead for Sustainability
Objective A : Diversify and grow revenue services to ensure sustainability of the clinic
In the last year, CMC has hired a full-time development director and launched the You Are Key annual campaign to raise both funding and awareness of CMC. CMC has also met with key legislative leaders to continue and expand the LiveWell Kershaw contract. 
Objective B : Ensure effective data management systems
Data management is a key part of running any successful healthcare organization. This year we have integrated a central Electronic Medical Record management system which allows all our staff to easily access the information they need. We also adopted an innovative case management system, the Hub and Pathway database.
Objective C : Be the recognized leader in population health in Kershaw County through Community Outreach & Engagement
CMC launched a new website with all information about our organization in one place. We also kicked off a Wellness Wednesday series of radio interviews with Kool 102.7 WPUB and began sending out a quarterly newsletter in print and electronic format. Our Care Coordination team is also active in our community by attending events and participating in local outreach initiatives.
Objective D : Provide client-centered holistic care to meet an individual's and family's needs
In March 2017, CMC became the first free clinic in South Carolina to go live with the Hub and Pathway database. This allows the Clinic to build a sustainable model to provide high-quality services to vulnerable populations. Taking a systems-level approach and redesigning a free clinic model to serve as the backbone for population health in the county has taken an enormous amount of time and resources. However, this system change will impact the delivery of healthcare for the entire county and will allow us to more efficiently track and report outcomes for medical, social, and economic determinants. We continue to evaluate and assess the healthcare gap and successfully completed an interactive gap analysis map. 
Objective E : Provide resources and knowledge to access needed health and social services
CMC expanded its services to have a nurse practitioner seeing patients in our Lugoff office at the West Wateree Medical Complex as well as a Community Health Worker at Elgin Urgent Care to assist patients who need care, but have no way to pay for it. This is in addition to CMC's six existing satellite offices throughout the North Central region.  
Objective F : Facilitate activities to support healthy behaviors
The Community Medical Clinic has taken on a leadership role for Kershaw County in providing the capacity to facilitate health discussions and support healthy behaviors through the LiveWell Kershaw Coalition. Over the past year, four Wellness Riders Bus Tours have taken place, educating residents on the barriers to accessing healthcare and maintaining well-being in Kershaw County. Follow-up conversations on what can be done to encourage healthy behaviors and mitigate barriers have taken place. The Coalition will begin focus groups in January 2018 with youth to gain insight on what teens feel are the primary health concerns and what a successful youth-led health intervention would look like.