Upcoming Events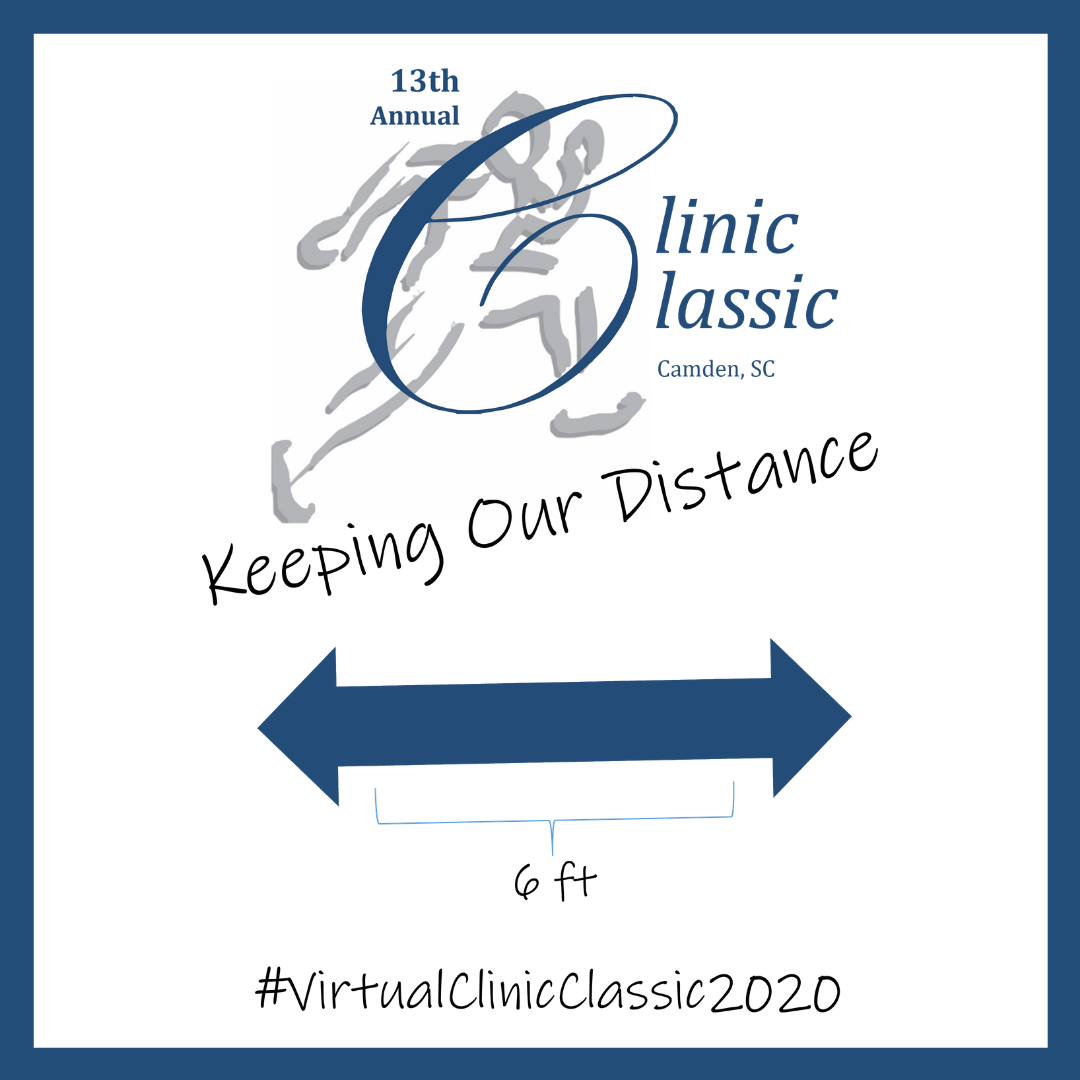 Instead of canceling our annual CLINIC CLASSIC, we're changing things up a bit to keep our runners, walkers and volunteers safe. The good news? The race is still on! Just in a little different way.
"To keep the race alive while supporting social distancing to slow the spread of COVID-19 infections, we're going virtual," said Susan Didato, development director for Community Medical Clinic of Kershaw County (CMC). "There's too much at stake when it comes to community health to cancel this important event, so we put our heads together and came up with a creative and fun way to pivot the race."
The run/walk Clinic Classic event, originally planned as a 1-mile, 5K or 8K through Camden's historic district, will now be held as a two-week "virtual" race in which every member of the family can log their chosen distance and performance and view race results online. Between April 25 and May 9, participants can pick a time and place that is convenient for them to run or walk while keeping their physical distance from others. They can use a treadmill or their favorite outdoor course.
"Every member of a household of any age can participate in the Clinic Classic Camden Family Care 1-mile, McDonald's 5K or KershawHealth 8K during the COVID-19 outbreak by running it, walking it, and supporting it from a distance," Didato said.