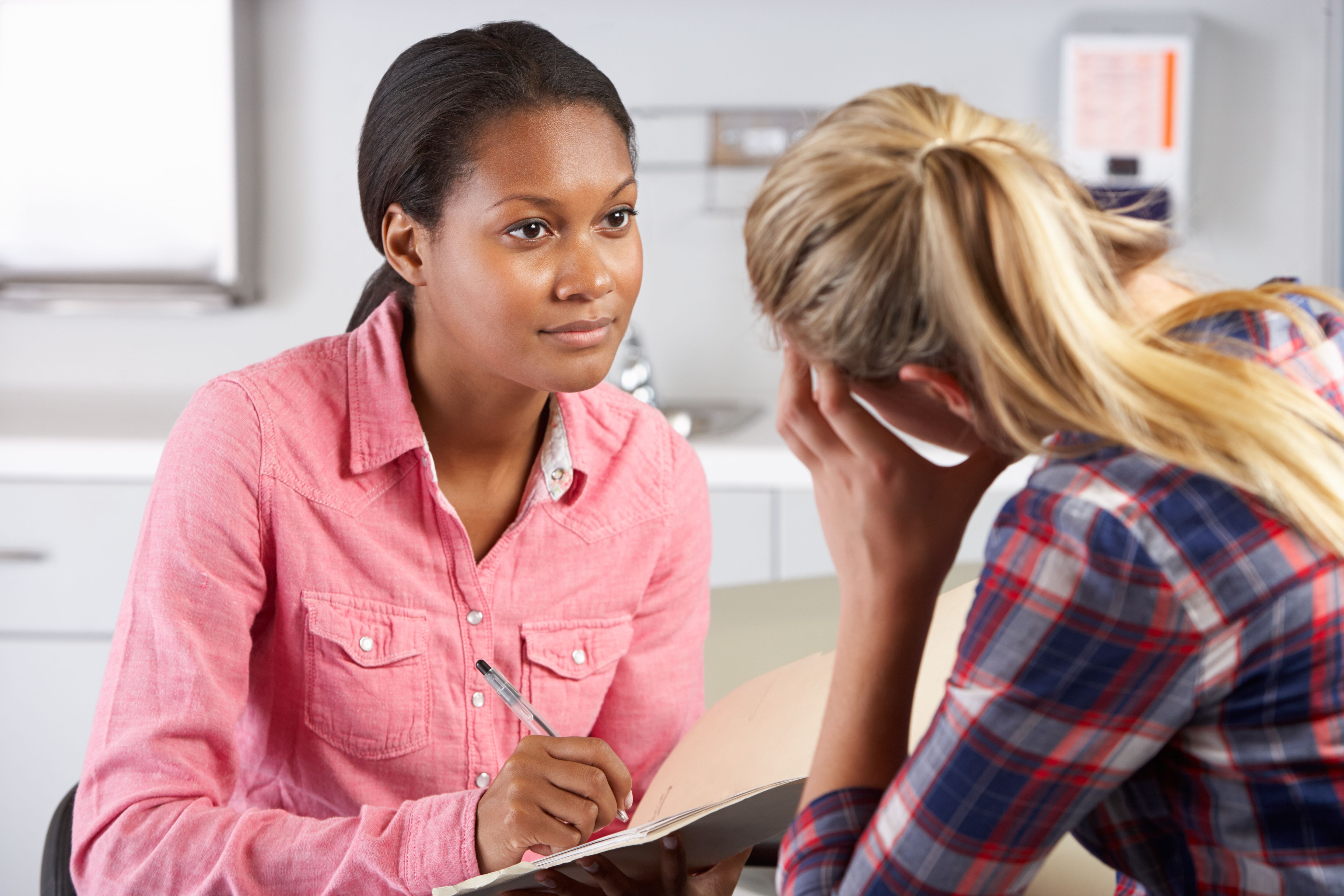 As new violent incidents in schools across the country are reported daily, more and more school administrators are exploring increasing counseling to students.
One partnership hopes to bring critical mental health resources to Kershaw County high schools while offering training for rising psychologists. The Community Medical Clinic of Kershaw County (CMC), a nonprofit provider of medical care to the uninsured in Kershaw County, is partnering with the University of South Carolina (USC) School of Psychology to provide mental health counseling in all three of Kershaw County's high schools.
CMC and USC have provided mental health counselors to North Central High School for the past three years.
"We have a lot of kids that struggle with anxiety and depression," said David Branham, principal of North Central High School. "To have wellness coaches in our schools to help our children through whatever they are facing is invaluable."
Thanks to new funding from the Health Services District of Kershaw County, the CMC-USC counseling program will be expanded to the other two high schools in Kershaw County, including Lugoff-Elgin and Camden.
"Youth face many challenges today in 2018, not the least of which is mental health," said Derial Ogburn, chairman of the Health Services District of Kershaw County Board of Trustees. "We look forward to partnering with CMC, the Kershaw County School District, and the USC School of Psychology in expanding assistance and intervention to those students in the Camden and Lugoff/Elgin areas."
Beginning in the 2018-19 academic year, all three schools will have mental health counselors available for students during the school day. Students can be referred to these counselors by the school administrators as well as school nurses, teachers and guidance counselors. The program is led by doctoral students in school mental health.
"Our partnership with CMC will greatly increase the capacity to promote mental health at Kershaw County schools," said Bret Kloos, Ph.D., professor of psychology at USC and director of the Clinical-Community Psychology Doctoral Training Program. "It also provides valuable training experience and collaboration for our students that complements our training program."
The collaboration is expected to lead to innovation and research that will be instrumental to the health and well-being of teenagers at the three schools and provide models for other community health clinic-school-university partnerships.
"In light of the issues in schools around the country, such as school shootings and the bullying across all age groups, our board sees how important this financial support would be to aid our community youth," said Susan Outen, trustee and chair of the Community Impact Committee for the Health Services District of Kershaw County.
For access to additional resources about the CMC-USC school counseling partnership, including links to case studies from the mental health program at North Central High School and peer-reviewed articles by USC researchers, contact Dr. Kloos at kloos@mailbox.sc.edu.