Meet Naomi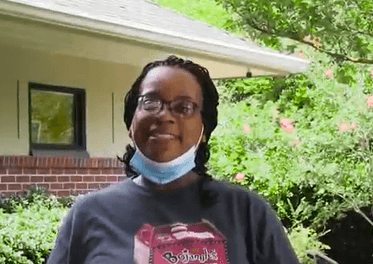 Our friend and patient, Naomi, is beautifully unique, but her story is common. 
When there was no way for her to reach her health goals alone, the Community Medical Clinic was there to help. Naomi's story is one of hope, health, and human connection
Like many of the more than 800 patients who keep the Community Medical Clinic of Kershaw County busy each year, Naomi found that without health insurance, drug prescription costs prevented her from receiving the medical attention she desperately needed and deserved.
Naomi was diagnosed with diabetes and high blood pressure and needed medication to help manage both. Adjusting to the new diagnoses and the cost associated with trying to treat each one became too much of a financial burden for her to bear. 
Enter CMC. Today, thanks to the knowledge and compassionate support of CMC's doctors and nurses, and charitable donations from people like you, Naomi is on the road to a better life.
"They look out for everybody," Naomi said of the caring staff who tends to her medical issues and needs. "They take care of you. Anything that you want, they can help you with. It's just nice having nice people to talk to."