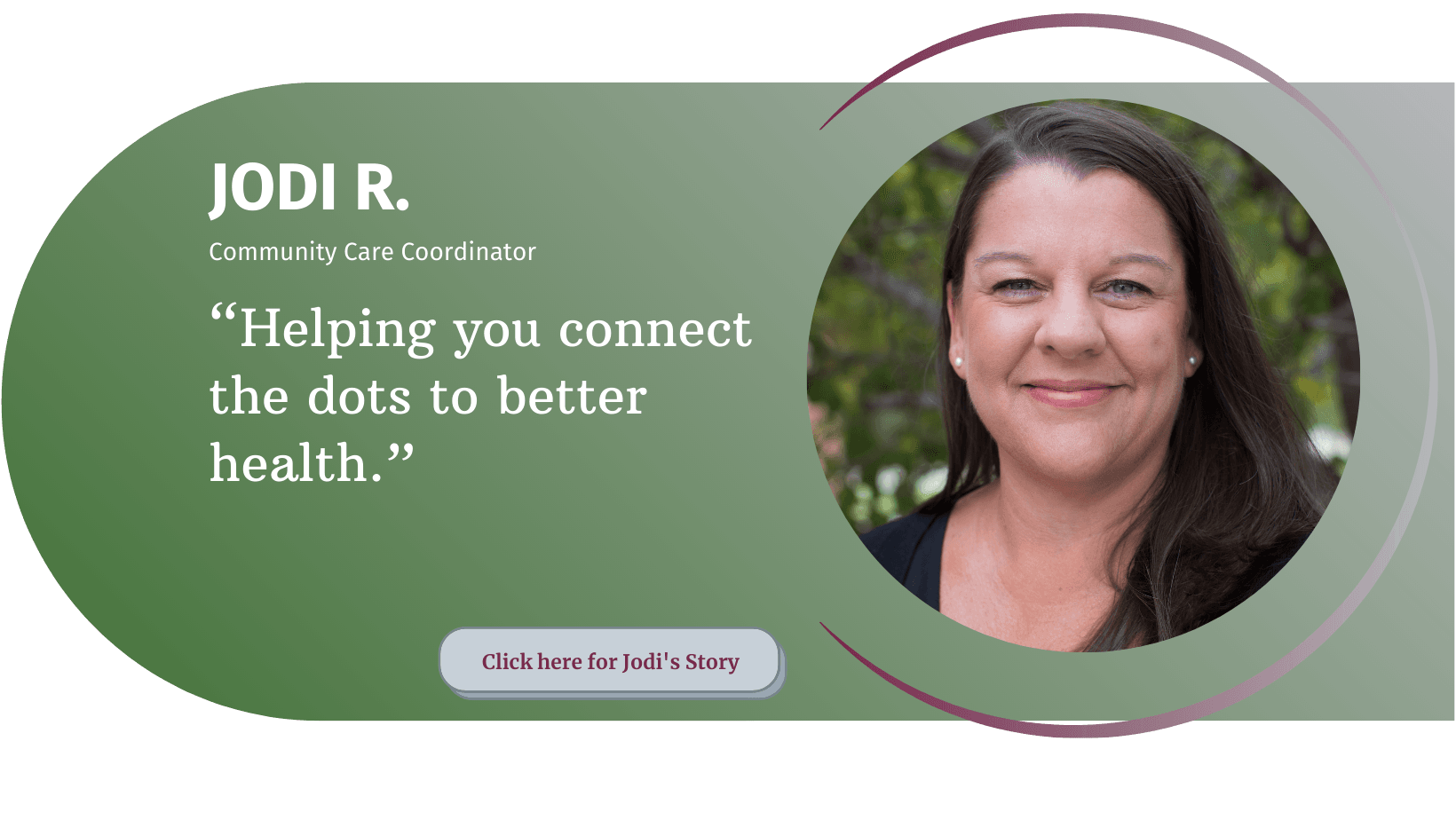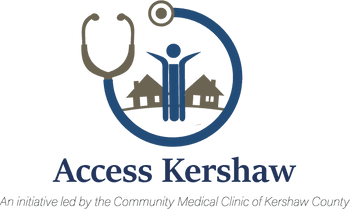 Access Kershaw is an initiative led by the Community Medical Clinic of Kershaw County and funded through the Duke Endowment. Access Kershaw connects individuals with meaningful resources.
We understand what it's like to navigate the many challenges of our healthcare system and other social services. Our resources don't stop at healthcare. We also assist with employment opportunities, housing, access to healthy food, and much more
Access Kershaw staff talk about their roles in connecting clients with needed services. 
Transitional Care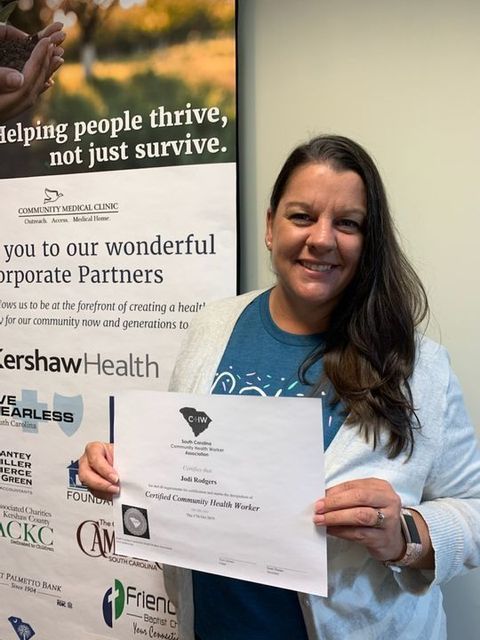 Community Care Coordinator
Transitional Care is the coordination of your healthcare once you leave the hospital. The goal of our program is to provide complete care that may prevent you from being readmitted to the hospital.   
You are eligible to participate in this program at no cost if…
you are a Kershaw County resident
you have no health insurance AND
you are hospitalized or placed under outpatient observation at KershawHealth.
 
What can I expect from the Transitional Care Team?
A personal coach to help coordinate your medical care after you are discharged from the hospital
Prevention of unnecessary hospital readmission through patient education 
Help with finding a Primary Care Provider
Assistance in managing medications
Possible enrollment in other assistance programs
Regular contact with your assigned Community Care Coordinator
Library Partnership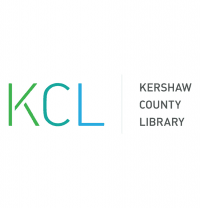 Kershaw County Library Social Worker
The Kershaw County Library is here to help when you need health care and/or basic needs. Our library social worker assists with a variety of services aimed at improving your health and well-being. All assistance is free and available to the public. Walk-in hours are Tues/Thurs 9 AM to 12 PM and 2 PM to 5 PM.
Sample Services Include:
Affordable Medical Care
Primary Care Doctor (family doctor)
Affordable Insurance 
Medicaid
Rx Assistance
SNAP (Food Stamps) and other Food Assistance
Vision/Dental Needs
Mental Health Support
Substance Use Support
Basic Needs (Housing, Utilities, Transportation)
Reasons To Refer to Access Kershaw
Specialty Care

Medical professionals who specialize in a type of care (i.e. OB/GYN)

Food insecurity

Those who don't have access to food on a daily basis

SNAP

Supplemental Nutrition Assistance Program & community food banks

DME-Durable Medical Equipment:

blood pressure cuffs, scales, diabetic, strips/meters, walkers, canes

Chronic Illness Education / Management

Prescription Assistance Programs (PAPs)

Welvista – Medication Assistance

Literacy or language barriers

GED – General Education Development

Behavioral Health Needs

Mental Illness or Substance Use Disorder

SSI/SSDI

Social Security Income/Social Security Disability Income

Insurance Navigation

Assistance communicating with insurance company about benefits

Medicare/Medicaid/Private

Geriatric Psychiatric Needs

Skilled Nursing Placement

Assisted Living Placement

End of life planning and/or hospice

Medication education/reconciliation

Weatherization and home repairs
Our Partners
---
How to Find Us
Phone: 803-900-1614
Address:
West Wateree Medical Complex
Suite 300 
1165 HWY 1 South
Lugoff, SC 29078
What You'll Need
FORMS
Eligibility: Items you need to bring
Referral form for partners
AK Client Enrollment form
Forms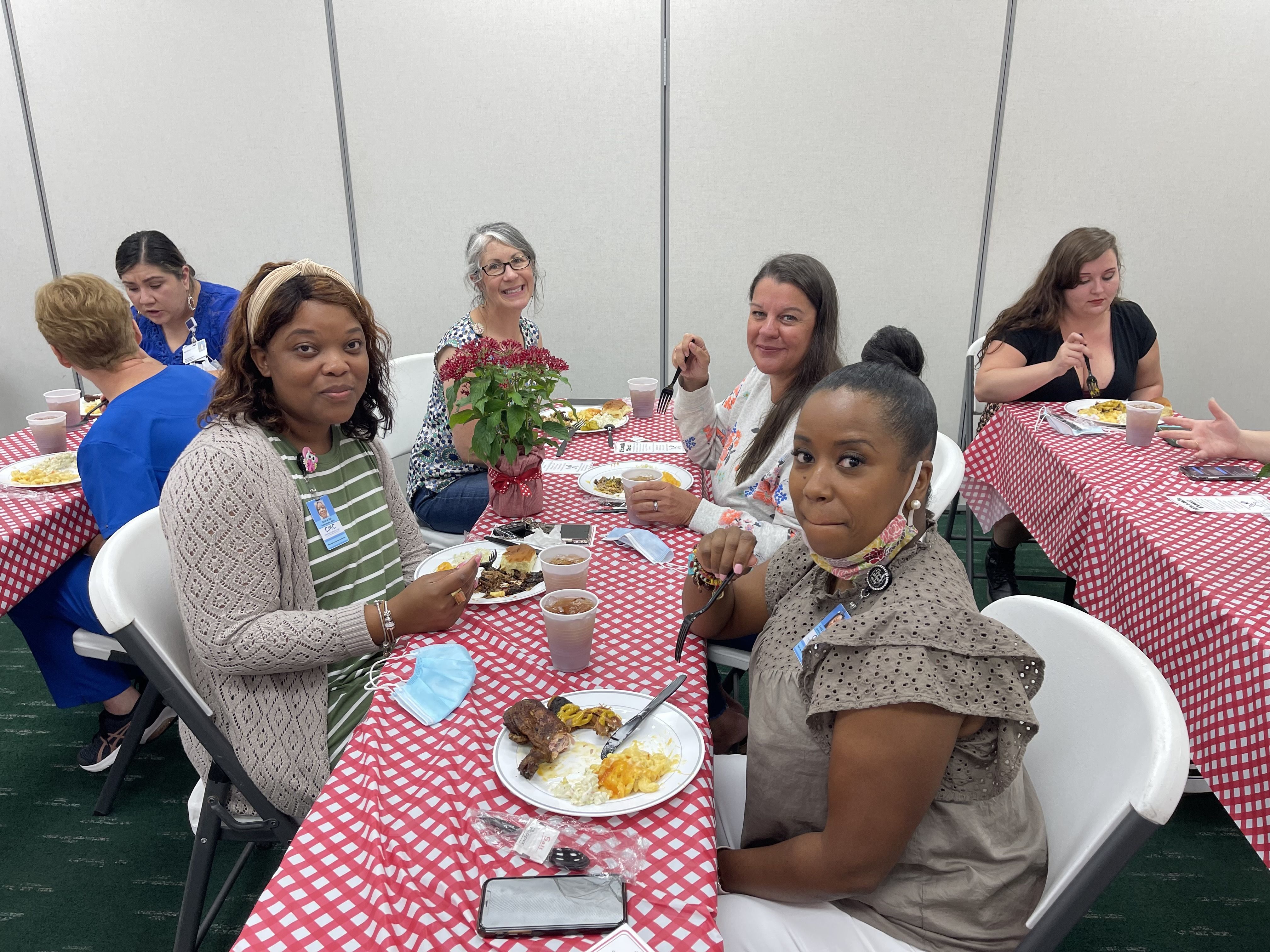 Access Kershaw team luncheon
Call 803.713.0806 to schedule your free healthcare appointment.
City of Camden

First Palmetto Bank

Associated Charities of Kershaw County

Palmetto Citizens

Kershaw County

Mighty Wash Auto Spa