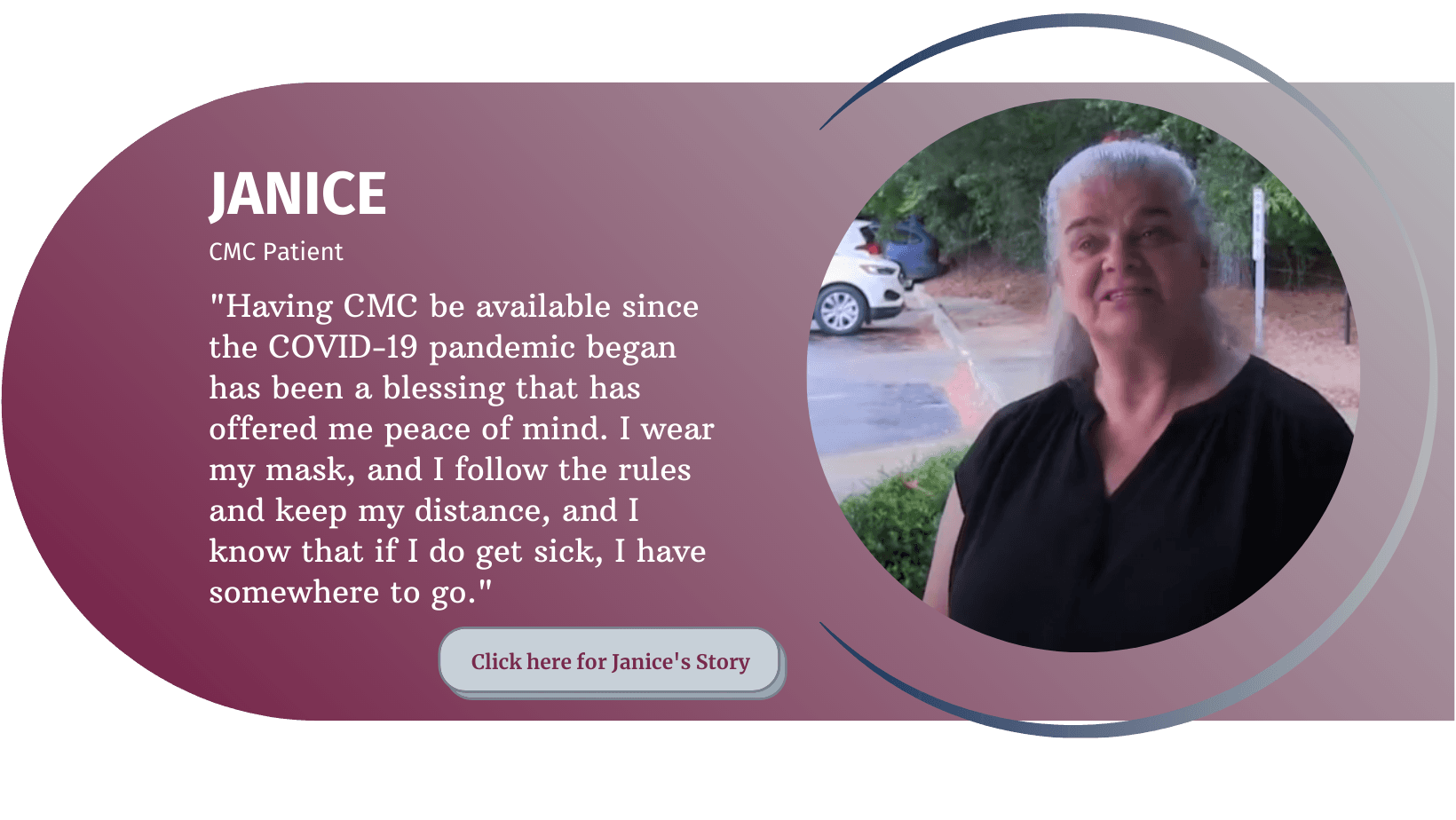 Have you been impacted by COVID-19 and need help?
Have you been affected by the coronavirus? The Community Medical Clinic and Access Kershaw are here to help. 
We can help you get food assistance, deal with the loss of a job, and connect you with other resources you need.
Call us today at 803-713-0806, Option 3. 
CMC's Response to COVID-19
We are now offering phone consultations with our nurse practitioners. Our offices are open for in-person visits and we are following CDC and DHEC guidelines to keep both our patients and staff safe. We're still here for you.  If you need us, please call 803-713-0806.
NOTICE
DHEC is closely monitoring a rapidly emerging outbreak of the novel coronavirus (COVID-19). DHEC is investigating possible cases of COVID-19 in South Carolina.
To learn more about current protocols and isolation guidelines, click here. 
For More Information
For more information related to Kershaw County and the response, please visit https://www.kershaw.sc.gov/our-county/coronavirus 
Call 803.713.0806 to schedule your free healthcare appointment.